Fue hair transplant Clinic Lahore Pakistan
Fue hair transplant clinic in Pakistan is constantly producing excellent results for the last seventeen years. We have an experienced foreign qualified hair restoration surgeon and capacity to extract hair from beard, chest, body to scalp or head.If you are thinking of having fue hair transplant in Pakistan worth it? Then definitely you can see our before and after photo gallery, video testimonials and reviews of those patients treated by Dr.Ahmad Chaudhry at his Cosmoderma Clinic in Lahore.If you are looking to restore your hair by follicular unit extraction technique then Dr.Ahmad Chaudhry is a trusted name in hair restoration field. To assess his skills and competency, search his clinic reviews in Pakistan, video testimonials, before and after pictures. There will be enough indicators which will help you to decide for hair loss treatment in Pakistan from Dr. Ahmad Chaudhry. Follicular unit extraction is one of the most famous and common method that is used these days. FUE is the method of individual follicular transplant in order to have the hair growth. This method is scientifically proven to be a successful . In this method follicles from donor area taken one by one and are implanted on the bald area. This gives a better chance for hair regrowth and also let the hair restoration to start in a faster pace. Stitches and linear incision free technique will give less pain. Due to these characteristics made this procedure top priority for many people seeking hair transplant in Pakistan. To get hair regrowth and full head of hair from best Fue hair transplant clinic in Pakistan is a top most priority of every hair loss patient.
Best Fue hair transplant results in Pakistan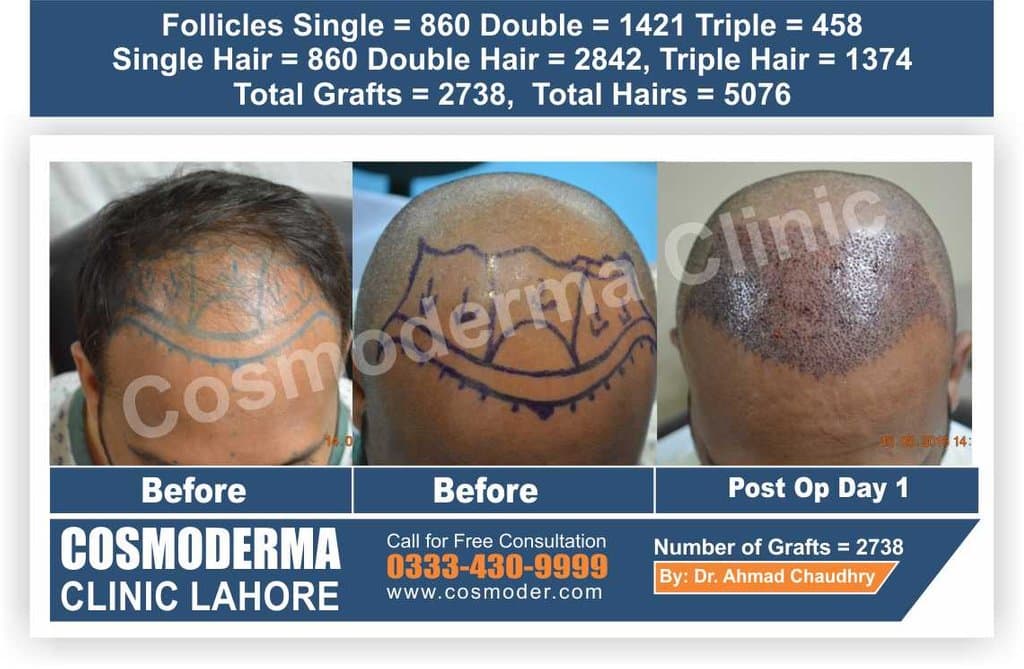 Fue hair transplant Recovery and Healing
After taking the follicle, placement is done on recipient area. It is a safe method so the patient does not have to worry about any critical medical problem. Another plus point about Follicular unit extraction is that it does not involve scaring. Other methods show the effects of scaring that can be covered with the help of long hair above and below. However with the help of this procedure you can have short and long hair both irrespective of scaring effect. Other hair restoration methods usually involve a longer time to heal the grafted area. The healing process is really fast. The donor site does not have to wait a long time before choosing his or her own styling. It is an ambulatory procedure. There are many potential advantages with Fue procedure. There are no limitations to this method. The patient does not have to take intensive care of his hair but can let them have in a normal way. There are various hair restoration methods after which patient might feel discomfort in the donor area. This is not the case with Follicular unit extraction. The Follicular unit extraction let you have minimum discomfort at the donor area. As it is healed pretty fast so it also does not let you to have an itchy skin or redness all the time. It works well with younger and older patients. The skin has better follicle conditioning in the younger age so people belonging to this age group have better chances of hair growth. People who are athletic and muscular also have more chances of having a successful baldness treatment through Fue. This method is also very useful in tighter or hard scalps. As strip grafting cannot be done on tight skin so we prefer Fue hair transplant in Pakistan at our clinic.
Fue hair transplant success rate
Fue procedure and technique continuously improved for the last three to four years due to motorized machines, magnification while performing, new instruments and use of stereo microscopes. More skilled doctors and surgeons and less wastage while extraction, all these measures make Fue hair transplant success rate more than 98% and results are comparable with FUT technique. This method is a little lengthy and time consuming than other hair restoration methods. However the results have shown that it let you have a better growth in lesser time. The major advantage of Follicular unit extraction is that we can use body hair to scalp in selected cases. We can extract follicles or grafts from chest, abdomen, arms and beard area and implantation to scalp. Dr.Ahmad Chaudhry has 16 years experience and qualified from Paris with proven successes.
Fue hair transplant cost in Pakistan
Fue hair transplant cost in Pakistan is charged at our clinic according to number of grafts ( roots). One graft may contain 1,2,3 and 4 hair depending upon natural follicles grouping in the donor area. As you need more number of grafts, prices and expenses decreased. However for 1000 or less grafts Fue price is 100 Rupee per graft due to disposable materiel used in the procedure and all other medical staff charges.
Fue 1000 grafts = 100,000 Pak Rupee   ( 100 Rupee per graft)
Fue 2000 Grafts = 90 Rupee per graft = 180,000 Rupee
Fue 3000 grafts = 80 Rupee per graft = 240,000 Rupee
Fue 4000 grafts = 70 Rupee per graft = 280,000 Rupee
Whenever you thought about hair transplant in Pakistan, please do visit Dr.Ahmad Chaudhr's clinic for unbiased and honest opinion.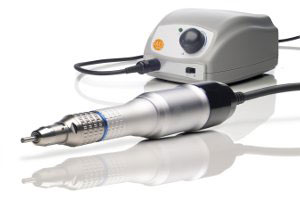 Latest -Robotic hair transplant technique in Pakistan
Robotic procedure is a new technology in hair transplant in Pakistan. It is an advance version of motorized follicular unit extraction technique. As research and development continue, latest and most accurate methods of hair loss treatments are being developed. We extract grafts or follicles through Robot from donor area with precision. Instead of doctor, Robot extract grafts from donor area under supervision of doctor. Tedious and most time consuming part of this procedure is replaced by Robot. Now doctors do not need to hire more persons for separation of follicles. A modern and latest software is installed in Robot which calculate the depth and direction of donor area follicles, as a result less wastage or transection of grafts. It is a most vital step in Fue procedure for its success or failure. The other most important aspect of this procedure is creation of sites for grafts placement. This step is also done through it. However doctor and patient can also design aesthetically recipient area with mutual understanding during initial consultation. However we cannot eliminate importance of doctor as aesthetic and cosmetic outcome of the procedure by Robot alone cannot be achieved. It is just one more instrument or device for hair loss treatment. There are certain advantages of this procedure as compare to manual or motorized fue procedure.
1- More precision and accuracy in follicular unit extraction or harvesting
2- Survival rate is increased due to less manual handling.
3- Procedure time is reduced so less fatigue to doctor and staff and as a result more efficiently performed procedure with greater success rate.
3- Grafts selection is done by computer so more health grafts and minimum wound during the procedure.
4- Grafts extraction from sides of scalp is easier through computerized software.
5- Patients who have different hair texture, ethnic backgrounds or atypical characteristics of hair can easily managed through Robot.
However due to high price of this new technology, fue hair transplant in Pakistan is performed with motorized machines. As this technology is still in early stages, It needs more improvement and advancement so that doctor and patients would feel confident while getting procedure.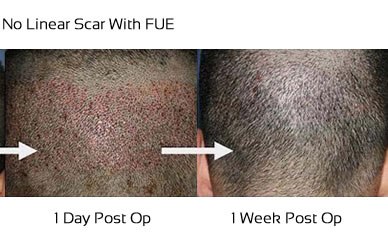 The best Fue hair transplant clinic in Lahore Pakistan is based on number of factors like professionalism, skills and qualification of doctor, results are comparable to any good clinic in the world.It is very important to prepare yourself in advance about all the side effects of the surgery.However a good surgeon like Dr.Ahmad Chaudhry will always give you written instructions how to prevent complications so that you can get excellent results. To perform Fue hair transplant in Pakistan at his Cosmoderma clinic in Lahore is a routine where you can meet other patients and see live procedure and get first hand information and experience from other patients.